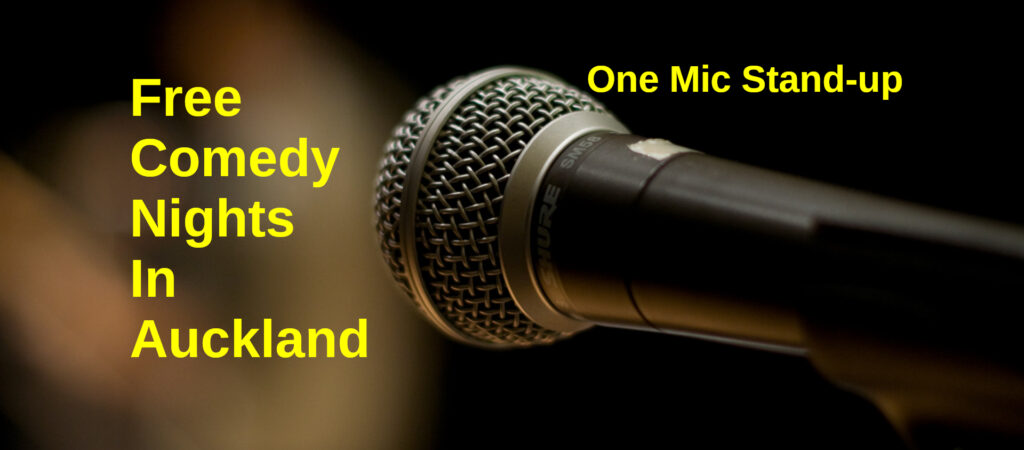 Welcome to One Mic Stand-up, a free comedy night run by Julia & Tessa Clement and currently held in Royal Oak, Mt Albert and Mt Eden.
We also run free comedy nights during summer in Potters Park, Heard Park, and other parks. See the Events page for dates.
Each show has around 10 pre-booked comedians together with people who sign-up on the night and runs for at least 90 minutes.
To see details of our next show, please visit our Facebook page.